Group Classes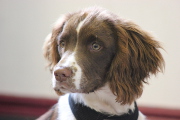 Training Dogs is a wonderful way to further develop the natural bond between humans and dogs.
A trained dog is a content, balanced and happy dog.
Monday

Venue

Info

Afternoon - Mixed Ability
Newport Village Hall,
To book please call

07968 898037

Evening - Life Skills Class
Main Road
or email us at
Evening - Platinum Award Class
Newport, Brough,
enquiries@pranimalservices.co.uk
East Riding of Yorkshire,
Places are limited
HU15 2PP

| | |
| --- | --- |
| | Disabled Access |

Wednesday Evenings

5.00 - 6.00pm Puppy (When Required)
6.00 - 7.00pm Puppy
7.00 - 8.00pm Junior/GCDS Bronze/Silver
8.00 - 9.00pm Obedience GCDS Silver/Gold
*Card payments now accepted
for group training sessions
Dog Training
Kennel Club Good Citizen Dog Scheme puppy foundation
bronze
/
silver
/
gold
for more information
click here
Dog Training never stops, it continues through out the whole of a dogs life, from a basic sit to a more advanced stop whistle at a distance, a dog that is trained is happy and well balanced mentally, if we give our dog something to think about and set boundaries we find that the emotional response to negative stimuli is much reduced and so therefore the less likely that rehabilitation is needed. Exercising a dogs mind is as important as physical exercise, a dog that is bored can be destructive and disobedient. Under stimulation is the main cause of a lot of negative and unwanted behaviours.
Teaching a dog a new behaviour is very rewarding and can also help build relationships between human and dog, this is as important as teaching the behaviour itself, if you have no bond why would your dog want to work with you? Reward based learning is the most powerful way of training any animal, rewards come in many forms from treats to praise to functional reward in rehabilitation. Long gone are the days of check chains and punishment, We are very glad about this, many dogs who have been handled in this way need rehabilitation as the negative response is too engrained.
When you take on any animal you sign up to being responsible for the whole of that animals life, so training them is one aspect of that responsibility. Dog training is fun and rewarding for both humans and dogs.
Terms & Conditions for dog training group booking.
When you book 8 lessons we understand that holidays, shifts, illness etc, mean that you may not be able to attend every week, with this in mind we allow the lessons to be taken over a maximum of 3 months, this also means that you commit to training your dog in a consistent regular way that will benefit you and your dog.
After the initial 8 weeks you can book lessons in blocks of 4 (to be taken over a maximum of a 6 week period)
(When we close down for holidays, xmas etc these periods do not count towards your entitlement.)
Group Dog Training

Price

6 Classes (New Customers)

£100.00

6 Classes (Repeat Customers)

£80.00
Dates will be avialable on our Facebook page or by calling Paul on
07968 898037
.